August 2010
1 AUG | 7 AUG | 14 AUG | 21 AUG | 22 AUG | 28 AUG | 29 AUG
1 AUGUST 2010: BOGOTA INTERNATIONAL HALF MARATHON, COLOMBIA
Deriba Merga ran away with the win and a new 1:02:31 course record writes Dave Keuhls. In the women's race, fellow Ethiopian Shewarge Asmare upset her more heralded countrywoman Dire Tune.
Merga wasted no time in breaking from the pack at 4km. By 10km (28:54) he had a 200m lead. Pre-race favourite Zersenay Tadese dropped out at this point. Another 10km race in Europe six days earlier, and the travel from there brought him down.
A cool, overcast morning was perfect for running. Merga appeared to be cruising as his lead grew to 90 seconds by 15km (43:52). Merga crossed the line three seconds under Fabiano Joseph's 2006 course record. "This race was very good" he said. "The altitude is high [2640m] but I am happy."
The elite women started before the men and were the featured race for much of the early going. A pack of five settled in early: Amare, Tune, Russia's Tatiana Aryasova, Kenya's Pamela Chepchumba and Morocco's Asmae Leghzaoui. That pack held together until 14km when the two Ethiopians made a move on a bridge, the only hill on the course. They then ran together until 100m to go, when Amare sprinted past Tune.
More than 40,000 runners participated in the combined half marathon and 10km event which finished in Simon Bolivar Park.
MEN:
1  Deriba MERGA               ETH  1:02:31
2  Isaac MACHARIA             KEN  1:04:39
3  Ahmed BAFAY                MAR  1:04:47
4  Hillary KIMAIYO            KEN  1:04:54
5  Raul PACHECO               COL  1:05:10
6  Constantino LEON           COL  1:05:12
8  Tadesse ABRAHIM            ETH  1:05:52
9  Gobin CONDOR               COL  1:05:59
10 Waldir URETA               COL  1:06:14

WOMEN:
1  Shewarge AMARE             ETH  1:13:54
2  Dire TUNE                  ETH  1:14:01
3  Tatiana ARYASOVA           RUS  1:14:22
4  Pamela CHEPCHUMBA          KEN  1:15:04
5  Jemena MASAYAURI           COL  1:15:55
6  Yolanda FERNANDEZ          COL  1:16:45
7  Asmae LEGHZAOUI            MAR  1:17:01
8  Gladys TEJADA              COL  1:17:08
9  Bertha SANCHEZ             COL  1:18:20
10 Julia RIVERA               COL  1:19:11
1 AUGUST 2010: NORTHWEST PASSAGE MARATHON 50km, CANADA
MEN:
1  Nansen WEBER                CAN  4:21:09
2  Greg WALCHLI                USA  4:55:20
3  Kevin BROSI                 USA  7:02:08
4  Rich HOLMES                 USA  7:37:56
5  John WELLS                  USA  8:12:17
 
WOMEN:
1  Catherine AUCLAIR           CAN  4:57:07
2= April BOULTBEE              CAN  5:16:14
2= Melanee BOULTBEE            CAN  5:16:14
4  Cheri POMPEO                USA  7:02:08
7 AUGUST 2010: SIBERIAN INTERNATIONAL MARATHON, RUSSIA
The symbol of the world Marathon Movement – the Marathon Flame - was delivered to Omsk from Greece for the 21st edition of the race. Representatives of the legendary city of Marathon, the Hellenic Athletics Federation (SEGAS) and the Athens Classic Marathon arrived on the eve of the event, headed by Mayor Spyridon Zagaris and the SEGAS representative Athanasios Vogiatzis. The handover of the Flame, from Mayor Zagaris to official representatives of the Government of the Omsk Territory and the Siberian International Marathon Organisers, took place in the expo centre.
15,000 participants from many different countries gathered at the start in the Cathedral Square to witness the lighting of the Flame. A relay of Omsk sportspeople delivered the Flame, starting with the 2009 winner of the women's race, Evgenia Danilova. Then the symbol of Peace and Victory was been conveyed by Olympic champions, World and Europe champions along the Course of the Siberian International Marathon. Double Olympic champion and honorary citizen of Athens Alexey Tischenko was the final bearer, wildly applauded by spectators.
The runners were inspired by the Marathon Flame and victory was contested between Andrey Bryzgalov and Oleg Marusin. The women's race remained undecided until 40km at which point there were still three together. Local runner Marina Kovaleva clinched victory, only the third time a resident of Omsk has won the event.
MEN:
 1  Oleg MARUSIN                   RUS  2:17:06
 2  Andriey BEYZGALOV              RUS  2:19:23
 3  Airat KASHAYEV                 RUS  2:23:18
 4  Sergey KALEDIN                 RUS  2:24:18
 5  Oleg KNYAGIN                   RUS  2:25:43
 6  Aleksander BIRAVOV             RUS  2:33:39
 7  Ivan KRASNOPEROV               RUS  2:36:49
 8  Andrey PETROV                  UZB  2:37:11
 9  Nikolay SHIRIKOV               RUS  2:38:13
 10 Evgeniy LYKOV                  RUS  2:38:49
 
WOMEN: 
 1  Marina KOVALIOVA               RUS  2:39:45
 2  Irina PERMITINA                RUS  2:39:55
 3  Gulnara VYGOVSKAYA             RUS  2:40:04
 4  Iraida ALEXANDROVA             RUS  2:41:10
 5  Tatiana VELKINA                RUS  2:42:31
 6  Ekaterina FATEYEVA             RUS  2:44:26
 7  Larisa ANDROSOVA               RUS  2:48:08
 8  Nadezhda POVALYAEVA            RUS  2:49:03
 9  Venera SARMOSOVA               RUS  2:51:23
 10 Anastasia ZUEVA                RUS  2:52:51

10 km
MEN: 
 1  Aleksiey ALEKSANDROV           RUS  30:24
 2  Sergey IVANOV                  RUS  30:28
 3  Yevgeny PISHALOV               RUS  30:30

WOMEN:
 1  Olesa SYRIEVA                  RUS  34:09
 2  Galina IVANOVA                 RUS  34:26
 3  Nina PODNEBESNOVA              RUS  36:22
7 AUGUST 2010: YANGMINGSHAN MARATHON, CHINESE TAIPEI
MEN:
1  Bernard MUTAI                  KEN  2:46:58
2  Jian Xing QIU                  TPE  2:57:57
3  Shi Chang HUANG                TPE  3:03:12
4  Jia Jian ZHANG                 TPE  3:09:50
5  Shuang Cai WU                  TPE  3:13:14
 
WOMEN:
1  Caroline Chemutai KOMEN        KEN  3:22:11
2  Xiao Yu LI                     TPE  3:39:50
3  Yan Ling HUANG                 TPE  3:48:59
4  Xiu Yu DAI                     TPE  3:52:37
5  Jia Qian SHEN                  TPE  3:59:43
14 AUGUST 2010: HELSINKI CITY MARATHON, FINLAND
In front of the Helsinki Olympic Stadium 30 years ago, on 26 July 1981, 1574 runners awaited the gunshot that started the first Helsinki City Marathon. For this year's 30th anniverary edition the sun was shining and the sky was bright and cloudless (23°C) as over 6400 runners from 56 nations readied themselves at the start for their journey around the city of Helsinki — superbly beautiful in the summer. There were 885 foreign runners — more than ever; and more women took part than ever before (1692). The Helsinki City Marathon is run alongside the sea and through parkland alongside.
Girma Gezahegne Beyene won his first international marathon, while local runner Leena Puotiniemi, with a brave run, relegated Russia's Irina Pancovskay to second place for the second year in a row.
MEN:
1  Girma GEZAHAGNE                ETH  2:22:36
2  James KARANJA                  KEN  2:23:46
3  Simion KIPROP                  KEN  2:26:06
4  Elias KIMELI                   KEN  2:30:53
5  Edward KIMOSOP                 KEN  2:32:44
6  Mikka PENTTINEN                FIN  2:35:42
7  David KANYARI                  KEN  2:37:21
8  Antti NISONEN                  FIN  2:38:50
9  Anssi RAITTILA                 FIN  2:45:42
10 Hukka SAKARI                   FIN  2:46:54
 
WOMEN:
1  Leena PUOTINIEMI               FIN  2:49:11
2  Irina PANKOVSKAYA              RUS  2:51:46
3  Maija ORAVMAKI                 FIN  2:54:00
4  Eviliina MAYRA                 FIN  3:05:04 
5  Marija MALISHEVA               RUS  3:06:15
6  Jenny VUONORANTA               FIN  3:09:55
7  Kukka-Maaria MUSTONEN          FIN  3:14:12
8  Laura SOININEN                 FIN  3:19:15
9  Essi TAMMINEN                  FIN  3:26:24
10 Sinio PERKIO                   FIN  3:26:45
21 AUGUST 2010: REYKJAVIK MARATHON, ICELAND
MEN:
1  Björn MARGEIRSSON              ISL  2:33:57
2  Anthony FORSYTH                GBR  2:44:51
3  David COALES                   GBR  2:45:26
 
WOMEN:
1  Rannveig ODDSDOTTIR            ISL  2:57:33
2  Barbara DIETERLE               GER  3:14:17
3  Sæbjörg S LOGADOTTIR           ISL  3:16:29
 
HALF MARATHON
MEN:
1  Oliver STEININGER              GER  1:16:11
2  Sveinn MARGEIRSSON             ISL  1:16:23
3  Thórólfur Ingi THORSSON        ISL  1:19:05 
 
WOMEN:
1  Íris Anna SKULADOTTIR          ISL  1:26:55
2  María Kristín GRONDAL          ISL  1:27:04
3  Kristjana H GUNNARSDOTTIR      ISL  1:28:55
 
10km
MEN:
1  Jósep MAGNUSSON                ISL  34:50
2  Sigurður Böðvar HANSEN         ISL  34:53
3  Tómas Zoëga GEIRSSON           ISL  35:10
 
WOMEN:
1  Arndís Ýr HALTHORSDOTTIR       ISL  39:01
2  Gerður Rún GUDLAUGSDOTTIR      ISL  39:19
3  Jóhanna SKULADOTTIR            ISL  39:48
22 AUGUST 2010: INTACT CANADIAN DERBY EDMONTON MARATHON, CANADA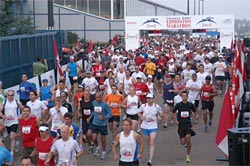 MEN:
1  Brendan LUNTY                  CAN  2:33:21
2  Mike BOOTH                     CAN  2:36:42
3  David CORBETT                  CAN  2:40:57
4  Jack COOK                      CAN  2:43:52
5  Robert RENMAN                  CAN  2:44:54
6  Aj RANKEL                      CAN  2:45:43
7  Ian BLOKLAND                   CAN  2:48:51
8  Matthew UNDERWOOD              CAN  2:49:38
9  Michael MCBETH                 CAN  2:51:34
10 Alex RYNN                      CAN  2:53:24
 
WOMEN:
1  Ellie GREENWOOD                CAN  2:49:57
2  Kim TAYLOR                     CAN  2:56:08
3  Stephanie GRIFFITHS            CAN  3:11:21
4  Joylin NODWELL                 CAN  3:11:38
5  Claudette AUGERT               CAN  3:12:45
6  Rochelle MCGRAW                CAN  3:17:54
7  Natalia SZYNKARCZUK            CAN  3:18:34
8  Kelly DAVEY                    CAN  3:20:15
9  Kinue TAGA                     CAN  3:23:18
10 Ronke BABATUNDE                CAN  3:24:17
 
HALF MARATHON
MEN:
1  Ezkyas SISAY                   ETH  1:03:53
2  Kip KANGOGO                    KEN  1:03:55
3  Willy KIMOSOP                  CAN  1:07:06
 
WOMEN:
1  Alemtsehay MISGANAW            ETH  1:18:13
2  Emily TALLEN                   CAN  1:18:19
3  Marilyn ARSENAULT              CAN  1:20:43
22 AUGUST 2010: HALF MARATHON OF RIO DE JANEIRO, BRAZIL
The 14th edition was the first to be won by a Kenyan couple: Joshua Kemei and Eunice Kirwa have lived together for five years and have a three-year-old son, Kipchumba. Race conditions were humid (91%) but relatively cool (20°C). Kemei forced the pace from the start and opened up a big lead.
Franck Caldeira, twice champion in the Rio Half, was still recovering from an ankle injury sustained in a car crash. "This second place is a real victory" he said. "It is a proof of my recovery. I came from behind and finished only 25m down". Damião Ancelmo de Souza, third, followed Caldeira's pace. "We were right behind the Kenyans, and did not give up: from 12km, we forced the pace."
The women's race had six-strong lead group during the first half, often led by the Brazilian Marily dos Santos. She dropped to sixth in the last couple of kilometres as the Kenyan and Ethiopian women pushed on. In the final straight she re-took one of them to finish fifth, two places lower than last year. Kirwa who had saved energy for the finish, showed absolute superiority. Winner of the Vitoria 10 miles a week earlier Kirwa said that missing her son is the hardest part of being in Brazil, where she intends to stay until 5 November.
MEN:
1  Joshua K KEMEI                 KEN  1:04:03
2  Franck C DE ALMEIDA            BRA  1:04:14
3  Damiao A DE SOUZA              BRA  1:04:21
4  Titus K KIBII                  KEN  1:04:26
5  Minda H NAMOMISA                    1:05:15
6  Giomar P DA SILVA              BRA  1:05:30
7  Luis P DA SILVA ANTUNES        BRA  1:05:35
8  Francisco B DOS SANTOS         BRA  1:05:37
9  Valdir S DE OLIVEIRA           BRA  1:06:09
10 Giovani DOS SANTOS             BRA  1:06:12

WOMEN:
1  Eunice J KIRWA                 KEN  1:14:37
2  Shewarge A AMARE               ETH  1:14:54
3  Rumokol E CHEPKANIAN           KEN  1:15:06
4  Yeshanbel S ABNET              ETH  1:15:10
5  Marily DOS SANTOS              BRA  1:15:18
6  Nancy J KIPRON                 KEN  1:15:33
7  Edielza A DOS SANTOS GUIMARAES BRA  1:17:01 
8  Marizete M DOS SANTOS          BRA  1:17:53
9  Maria Z R BALDAIA              BRA  1:19:47
10 Elizabeth E DE SOUZA           BRA  1:20:48
28 AUGUST 2010: RUTA DE LAS IGLESIAS 10KM, ECUADOR
The "Path of the Churches" race is a nocturnal celebration of culture and athletics, with locals and tourists gathering to run or to join the fun as spectators. On-third of proceeds are donated to the Special Olympics Foundation.
The sixth edition attracted 6000 registered runners, who heard the Special Olympics choir sing the Quito anthem at the start, setting the mood of celebration which is maintained throughout the entire race. The sky is lit up with fireworks and stars as the runners take off. Along the way there are bands which play typical Ecuadorian music and 11 beautiful colonial churches, mostly built in the 16th and 17th centuries, which stand out against the starlit sky.
The celebration doesn't end at the finish line. Once you complete your run you receive you medal and a bag full of commemorative goodies including a blanket to keep you warm in the crisp Andean night. Once again the fireworks fill the sky as people reunite with their families and friends. The night is vibrant with everyone celebrating the completion of their goal and the beauty of running among the unique churches of Quito and the beautiful Andes mountains.
MEN:
1  Angel M C ALMACHI              ECU  31:45
2  Oswaldo J S JAMI                    31:55
3  Manuel P I RAMOS                    31:56
4  Roberto P A BUENANO                 32:05
5  Paul C P PILALUISA                  32:14
6  Eduardo M AYALA                     32:10
7  Antonio J M ORTEGA                  32:25
8  Vinicio G P CHICAIZA                32:51
9  Alexander F P PAZ                   32:52
10 Giovanni G S VILLACRES              33:02

WOMEN:
1  Judith D A LANDI                    35:44
2  Alba R C CHACHA                     36:49
3  Raquel V A ACOSTA                   37:06
4  Narciza J T COLLAGUAZO              37:48
5  Amparo J C SALAZAR                  38:47
6  Margoth J G PAGUAY                  39:20
7  Mercedes S M RUALES                 39:30
8  Geanine E S SUNTAXI                 39:32
9  Mercedes N N OSORIO                 40:02
29 AUGUST 2010: HOKKAIDO INTERNATIONAL MARATHON, JAPAN
In one of Japan's very few mass marathons open to both sexes, 8800 runners took part. Cyrus Njui, a marathon debutante, and Yumiko Hara, running her first marathon since January 2009, won the men's and women's divisions. Njui's winning time, the second fastest ever in this race, is impressive considering the high temperature (27°C) and humidity (70%). Njui ran the second fastest time in the history of Hokkaido marathon, after Ambesse Tolossa's course record 2:10:13 in 1998. The women's race served as one of the selection races for the next year's World Championships and Yumiko Hara, now coached by the legendary Yoshio Koide, ran away from Hiroko Miyauchi over the last 10km.
Njui ran a smart race, letting Joseph Gitau first and then Mekubo Mogusu go before reeling them back to take the lead at 38km. Gitau covered 5 to 15km in under 30 mins. Mekubo Mogusu then started to chase, and caught and passed Gitau around 25.5km. Mogusu passed 30km in 1:31:22, nearly two minutes ahead of record schedule, but then slowed. Njui left Njoroge behind to chase Mogusu alone. He closed the gap on Mogusu very fast after 35km, running about 30 seconds/km faster than the tiring leader. Njoroge also passed Mogusu to move into second.
By 10km there were only three runners at the front: Yumiko Hara, Mizuho Nasukawa and Hiroko Miyauchi. Nasukawa drifted back as Hara started to push the pace. She surged at 25km to temprorarily leave Miyauchi behind, but their duel continued until 32km when Hara surged over the uphill. Hara looked tired in the final stages but held on to win. Nasukawa, who looked in trouble mid-race, worked her way back and almost caught Miyauchi as they neared the finish.
MEN:
1  Cyrus NJUI                     KEN  2:11:22
2  Harun NJOROGE                  KEN  2:13:04
3  Mekubo MOGUSU                  KEN  2:16:38
4  Masaru TAKAMIZAWA              JPN  2:18:17
5  Tetsuo NISHIMURA               JPN  2:18:31
6  Masaki SHIMOJYU                JPN  2:20:06
7  Chiharu TAKADA                 JPN  2:20:30
8  Yoshiki OTSUKA                 JPN  2:21:54
9  Joseph GITAU                   KEN  2:21:54
10 Takayuki TAGAMI                JPN  2:22:29

WOMEN:
1  Yumiko HARA                    JPN  2:34:12
2  Hiroko MIYAUCHI                JPN  2:35:42
3  Mizuho NASUKAWA                JPN  2:36:07
4  Chinami FUKAMINATO             JPN  2:40:28
5  Ikuyo YAMASHITA                JPN  2:41:19
6  Sumiko SUZUKI                  JPN  2:42:28
7  Yurti YOSHIZUMI                JPN  2:43:14
8  Misuzu OKAMOTO                 JPN  2:48:14
9  Chihito TANAKA                 JPN  2:49:34
10 Hiroko YOSHITOMI               JPN  2:53:27
29 AUGUST 2010: SSQ MARATHON DE QUEBEC, CANADA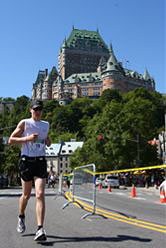 MEN:
1  Louis Philippe GARNIER         CAN  2:39:30
2  Johann-Alex SALAZAR            CAN  2:40:22
3  Zepherinus JOSEPH              STL  2:50:46
4  Lee-Manuel GAGNON              CAN  2:54:18
5  Rejean BOURGOUIN               CAN  2:55:09
6  Team ROULIER                   CAN  2:57:32
7  Martin GIGNAC                  CAN  2:57:34
8  Mark SULLIVAN                  CAN  2:57:42
9  Martin DUBOIS                  CAN  2:57:47
10 Camlien BOUDREAU               CAN  2:58:00
 
WOMEN:
1  Nathalie GOYER                 CAN  2:57:43
2  Melissa CHENARD                CAN  3:04:53
3  Maryse NAULT                   CAN  3:07:54
4  Isabelle BROSSEAU              CAN  3:18:10
5  Louise VOGHEL                  CAN  3:18:37
6  Mylene SANSOUCY                CAN  3:20:59
7  Kathleen BEAUDRY               CAN  3:24:07
8  Ariane PRESSEAU                CAN  3:28:52
9  Joanne NORMAND                 CAN  3:29:17
10 Sylvie BOISVERT                CAN  3:31:21
 
HALF MARATHON
MEN:
1  Kibet RUTTO                    KEN  1:04:41
2  Josephat ONGERI                KEN  1:07:14
3  Francois MENARD-KILRANE        CAN  1:11:27
 
WOMEN:
1  Krista DUCHENE                 CAN  1:19:15
2  Ingrid CLUZEAU                 CAN  1:19:52
3  Ariel LLANCALEO                CAN  1:28:31
29 AUGUST 2010: GALWAY CITY 50KM, IRELAND
More than 1500 runners took part in the various races including a 1-mile road race, a half-marathon, relay, full marathon and the 50km ultramarathon, which incorporated the IAU World 50km Trophy Final, contested by runners from a dozen countries. There was also a Sports Conference with former Irish world champions Sonia O'Sullivan, Marcus O'Sullivan and Frank O'Mara as speakers.
Several novelty mile races were held in the city centre, including a Barman's mile. The elite mle was won by Kenya's Bethwel Birgen (4:04.8) who narrowly defeated Ireland's junior mile record holder, Paul Robinson.
The half-marathon, marathon and 50km events were organised on two half-marathon loops, but followed by four short loops around the centre of the city to complete the 50km. The course was undulating in parts and included a kilometre-long hill at 13km that was repeated at 34km.
Cool temperatures allowed some of the fastest 50km times of the year. For two-thirds of the distance Collen Makaza (ZIM), Sandile Ngunuzza (RSA) and Joseph Mphuthi (RSA) shared the workload in front, until Makaza made his decisive move at 34km. Michael Wardian (USA) claimed third place after an outstanding second half. Britain's Sue Harrison took the lead after 5km in the women's race and never relinquished it. The 50km athletes also counted as official marathon finishers en route, and there were slightly different finishing positions on the podium in the men's field as a result of Wardian's late charge.
MEN:
1  Collen MAKAZA                  ZIM  2:47:22
2  Sandile NGUNUZZA               RSA  2:53:06
3  Michael WARDIAN                USA  2:54:57  
4  Kaito IWAYAMA                  JPN  2:56:20
5  Lucas NONYANI                  RSA  2:56:57
6  Malcolm CAMPBELL               USA  2:58:19
7  Joseph MPUTHI                  RSA  3:02:41
8  Marco BOFFO                    ITA  3:06:54
9  Evgeni GLYVA                   RUS  3:09:11
10 Julian RENDELL                      3:09:20
 
WOMEN:
1  Susan HARRISON                 GBR  3:15:43
2  Mary COORDT                    USA  3:28:31
3  Irene KAUTER                   NED  3:34:22
4  Helen TARANOWSKI               GBR  3:37:43
5  Adela SALT                     GBR  3:40:10
6  Karen RUSHTON                  GBR  3:41:47
7  June PETRIE                         3:42:19
8  Lesley TRAIN                        3:45:26
9  Paola SANNA                    ITA  3:46:10
10 Tressa LINDENBERG                   3:55:16
 
MARATHON
MEN:
1  Collen MAKAZA                  ZIM  2:19:21
2  Sandile NGUNUZZA               RSA  2:21:07
3  Joseph MPUTHI                  RSA  2:24:06
  
WOMEN:
1  Susan HARRISON                 GBR  2:45:03
2  Mary COORDT                    USA  2:54:18
3  Irene KAUTER                   NED  3:01:00
 
HALF MARATHON
MEN:
1  Matthew BIDWELL                IRL  1:11:54
2  Paul BUCKLEY                   IRL  1:12:55
3  Bert PILGRIM                   AUS  1:18:55
 
WOMEN:
1  Gemma COLLIER                  GBR  1:28:06
2  Helen CORBETT                  IRL  1:30:54
3  Orla NIMHUIRCHEARTH            IRL  1:32:14
29 AUGUST 2010: VICTORIA FALLS MARATHON, ZIMBABWE
MEN:
1  Tapiwa CHINGADIYA              ZIM  2:21:08
2  Mkosiyazi SIBANDA              ZIM  2:21:42
3  Michael NGASEKE                ZIM  2:25:02
4  Sipho NCUBE                    ZIM  2:26:10
5  Leonard KOKI                   ZIM  2:27:26
6  Point CHAZA                    ZIM  2:30:26
7  Jairos MAKONESE                ZIM  2:31:33
8  Andrew CHIMBIDZIKAI            ZIM  2:32:06
9  Jephias MUNONI                 ZIM  2:35:50
10 Victor NDLOVU                  ZIM  2:37:20
 
WOMEN:
1  Chokore CHIYEDZA               ZIM  2:55:03
2  Cathrine NYAKWISHIRA           ZIM  3:07:00
3  Tawapo BHIRI                   ZIM  3:07:55
4  Lizi CHOKORE                   ZIM  3:11:46
5  Rabia FILIMA                   ZIM  3:14:48
6  Candice LAMB                   RSA  3:40:46
7  Lydiah MUTIMBANYOKA            ZIM  3:47:15
8  Michaela Rachel HOLLOWAY       AUS  3:53:46
9  Kerry BELL                     ZIM  3:55:25
10 Sonja Yvonne ZITTLAU           RSA  3:59:15
 
HALF MARATHON
MEN:
1  Kelvin PANGISO                 ZIM  1:06:27
2  Gilbert MUTANDIRO              ZIM  1:06:39
3  Elmore SIBANDA                 ZIM  1:07:52
 
WOMEN:
1  Olivia CHITAKE                 ZIM  1:25:28
2  Alicien MANAKE                 ZIM  1:32:04
3  Fungai CHINYOKA                ZIM  1:35:38
August 2010