Contact us
Board | AIMS HQ | AIMS Ambassadors | International Measurement Administrators | Honorary members
Directors
Paco Borao
President
Race Director: Valencia Trinidad Alfonso Marathon, Spain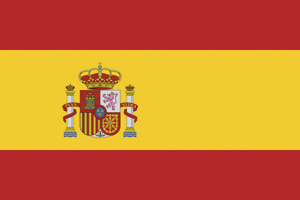 Half Marathon Valencia Trinidad Alfonso Zurich, Spain
Email: borao@correcaminos.org

Paco Borao is President of Correcaminos de Valencia, which organises the Marathon and Half Marathon in Valencia, both of which are AIMS members – the Marathon being such since 1986. Paco Borao grew up in Spain and France, where he played football and is fluent in both languages, and also in English. He became a member of the Board of AIMS in 1996 and took on membership issues at the start of a period of sustained growth in the organisation which saw membership increase from 115 to 304 members. In March 2007 he was appointed as a member of the IAAF Road Running Commission and, just a few days later at the Xiamen World Congress, was elected Vice-President of AIMS. He became President at the 18th World Congress of AIMS held in Athens on 30 October 2010, then re-elected at 19th and 20th World Congresses in Durban, South Africa in 2014 and Tallinn, Estonia in 2018.
Martha Morales
Vice President
Race Official: BMW Tangamanga International Marathon, Mexico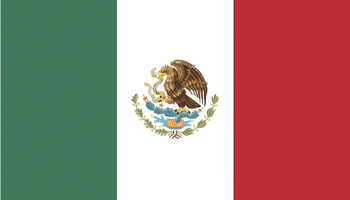 Email: maratontangamanga@gmail.com

Martha Morales, of BMW Tangamanga Marathon in Mexico, is an active marathon runner and a lawyer. She studied for a Masters Degree in Constitutional Law at Universities in Mexico and the USA. Martha has been an advisor for several national and international road races and has been involved in different road races from 10km to the Marathon both as a runner and an organiser. She is a consultant on sports events and health platforms at national and international level and has been a speaker at various Congresses and Symposia in Mexico, USA and South America. She is an IAAF/AIMS "C" course measurer and is fluent in English and Spanish. She was elected Vice-President of AIMS at the 18th World Congress held in Athens on 30 October 2010 and has been a Board member since 2006.
Hugh Jones
AIMS Secretary
Race Director: Tata Consultancy Services World 10K Bengaluru, India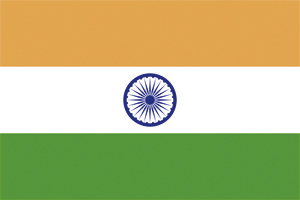 Vedanta Delhi Half Marathon, India
Tata Steel Kolkata 25k, India
Tata Mumbai Marathon, India
Email: aimssec@aol.com

Hugh Jones succeeded Andy Galloway as AIMS Secretary on 1 July 1996, after a career as a marathon runner (from 1981) and freelance athletics journalist (from 1987). He was born in London in 1955, and ascribed his later success as a runner partly to running to and from school (1200m, four times daily) for most of the 1960s. In the 1970s he ran casually at secondary school and then at the University of Liverpool. In 1978 he ran and won his first marathon (2:25). In 1981 he won the English Championships with a time of 2:14, which propelled him into a professional running career. His first major win was the 1982 London Marathon with a time of 2:09:24, which coincided with the foundation of AIMS. He competed in city marathons and championships in the 1980s (World Chs 8th & 5th) but his failure to complete the 1990 London Marathon led him to diversify more seriously into athletics journalism. He also qualified as an international course measurer which helped to make him an obvious candidate to succeed Andy Galloway as AIMS Secretary in 1996. Jones continued as both a runner and a journalist but the AIMS job grew with increasing membership of the Association and in practical terms became full-time. He became editor of Distance Running in 2000, served as a member of the IAAF Road Running Commission from 2006-2015, and co-authored the IAAF-AIMS joint publications 'The Measurement of Road Race Courses' and the 'Road Running Manual'.
Al Boka
Treasurer
Race: Humana Rock 'n' Roll Las Vegas Half Marathon, United States of America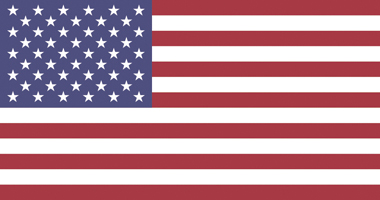 Email: aimstreasurer@aol.com

Al Boka became a committed runner while attending the University of Nevada - Las Vegas. He has run 37 marathons with his personal best of 2:45.05 at the age of 43; just three years after beginning running. Al had spent 22 years in the United States Air Force with more than half of that while living in France, England, Greece, Spain and Thailand. His travels honed his deep interest in worldly matters which became apparent after he began directorship of the Las Vegas Marathon in 1980. As the event grew and as a result of his own running in large international events he began focusing on attracting international participant to Las Vegas. Within 10 years he had grown the foreign attendance from zero to over 1,000. In 1992 the Las Vegas Marathon became an AIMS member. In 1996 he was nominated for the position of AIMS Treasurer by the outgoing AIMS Treasurer, Andy Galloway, and was duly elected. Since then he has developed procedures and policies which define and control AIMS finances. These controls over spending have greatly contributed towards AIMS' growth from 120 to 470+ members.
Fernando Jamarne
Board Member
Race Director: Gatorade Maratón de Santiago, Chile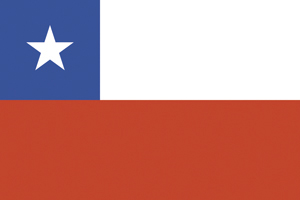 Email: fjamarne@alessandri.cl

Fernando Jamarne is race director of the Santiago International Marathon and Vice-President of the Chilean Athletics Federation, with special responsibility for road running. Himself a Marathon runner, he trained as a lawyer in Chile and then New York, and worked for seven years in New York, Boston and Washington before returning to Chile where he works in a law firm. His expertise has made him a natural liaison person between sport and public bodies, including the Chilean National Olympic Committee. In 2010 he set up the first road race measurement course conducted in Chile. He was elected Board member of AIMS at the 18th World Congress held in Athens on 29 October 2010.
Rachid Ben Meziane
Board Member
Race Director: 10km International de Marrakech, Morocco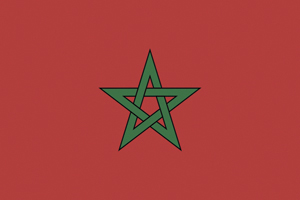 Agadir Green Marathon, Morocco
Abu Dhabi "Yes I Can" 10km International, United Arab Emirates
Email: info@2cras.com

Born in Morocco and resident in the Netherlands for more than 30 years Rachid Ben-Meziane is the founder and CEO of four international running businesses: 2 Cras sport marketing & management, RBM Sports Company, Running Sport and Events, Maroc Timing. Head offices are in Netherlands, with representations in Morocco, Spain and United Arab Emirates. From 2003 up to now he has been the elite athlete manager for 50 races including the 1st International Casablanca Half Marathon against terrorism, Marrakech, Agadir, Valencia, Athens, Santiago and Abu Dhabi. Starting from 2004 he helped develop the first road race in Libya open to both men and women as well as a race in Bejaia, Algeria, in 2010 and several more in Morocco in 2013 including Agadir, Marrakech, Laâyoune and Dakhla. All these became full members of AIMS. He was co-opted to the AIMS Board in 2017 and became its representative for Maghreb and Middle Eastern countries, helping to establish events in Sharjah and Abu Dhabi, UAE. He completed marathons in New York (2000), Monaco (1997) and Brabant, Netherlands (1991) and is fluent in Arabic, French, English and Dutch.
Tetsuya "Teddy" Okamura
Board Member
Race Director: Nagoya Women's Marathon, Japan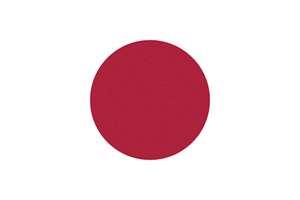 Gifu Half Marathon, Japan
Email: okamura.chunichi@biz.nifty.jp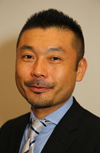 As Deputy Director (Event Producer) in charge of marathon, football, dance and other sporting events at Sports Projects Department, Chunichi Shimbun Co., Ltd, 'Teddy' Okamura planned and produced the popular version of the Nagoya Women's Marathon in 2012. From the first edition it became the largest women-only marathon in the world. It was awarded IAAF Gold Label status in 2014 and the Women and Sports Award of Japanese Olympic Committee in 2018. Teddy Okamura became Race Director of two Gold Label races when the Takahashi Naoko Cup/Gifu Half Marathon, created in 2011, was given this status in 2017. He also has experience in organizing various cultural events from the World Exposition pavilion to popular music concerts. An active sociologist who lectures at university, he is also a keen sportsman who has run 100km ultramarathon and Ironman Triathlon events. He is a member of the Road Running Commission of the Japanese Association of Athletic Federations. He was appointed AIMS National PR Manager for Japan in 2015 and AIMS Continental PR Manager for Asia in 2017. During this time he conceived and implemented the addition of the Japanese section to the AIMS website.
Renna Nelis
Board Member
Race: Tallinna Maraton, Half & 10k, Estonia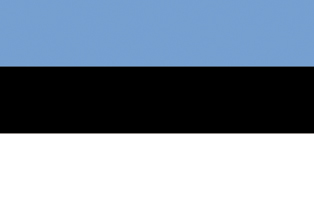 Email: renna@tallinnmarathon.ee

Renna Nelis is the general secretary of Sport Event Team NPO (SET) which organises the biggest mass sports events in Estonia including the Tallinn Marathon. Renna studied Sport Management in Tartu University (Estonia). Since 2000 SET has organised over 400 different sporting events including marathons and other long distance runs, triathlons, ski marathons, cycling events and athletics competitions. SET has been the largest sport events organiser in Estonia for the last ten years. Sport is Renna's job, hobby and passion. She has run 17 marathons and has completed an Ironman event. She represented Estonia as a torchbearer at the 2012 Olympic Games in London and has been awarded with a special award from European Athletics in 2018 for the contribution to the development of mass sports in Estonia. Renna with her team organised the 22nd AIMS World Congress held in Tallinn in September 2018.
Rut Jiroajvanichakorn
Board Member
Race Director: Bangsaen21 Half Marathon, Thailand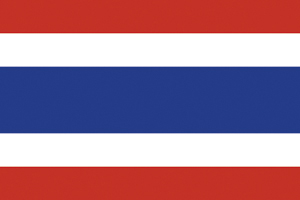 Email: rut@mice.co.th

Rut Jiroajvanichakorn is the founder and race director of Bangsaen21, the first half marathon in Thailand to receive the IAAF Bronze Label. The race has now become a World Athletics Platinum Label event in 2023. He has also organised the BANGSAEN42 Chonburi Marathon and Bangsaen10, both of which are leading events in Thailand with global standards. With these three events, Bangsaen became the first city in Asia to host three World Athletics' road race label running events. Rut is also a co-founder of the Thai Mass Participation Sport Association (TMPSA), which aims to share knowledge and develop the management of running events throughout Thailand and ASEAN. He has been elected president of TMPSA since its establishment. As a runner himself, Rut enjoys traveling to different parts of the world to participate in marathons. He sees marathon running as a way to learn and immerse himself in the experience and culture of the places he visits. Rut's goal is to make marathon running a popular and enjoyable sport for people around the world, with a focus on providing a memorable and fulfilling experience for all participants.
Mike Nishi
Board Member
Race: Bank of America Chicago Marathon, United States of America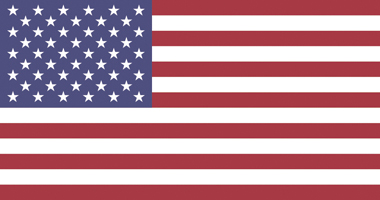 Email: mike.nishi@cemevent.com

Michael Nishi is the Executive Vice President for Chicago Event Management. Nishi oversees the production of all events with a particular focus in event operations and emergency response logistics. Since 1990, Nishi has partnered with Carey Pinkowski as General Manager and Executive Race Director of the Bank of America Chicago Marathon, respectively. With his extensive operational knowledge, Nishi was integral in guiding a local road race of 6,000 runners to a world-class event that saw over 45,000 marathon finishers in 2019. In addition to his work on the Chicago Marathon, Nishi is a driving force in increasing the exchange of ideas and best practices among events of all size and scope. Recognizing the unique issues of the endurance sports industry, Nishi founded the Race Management Program ten years ago to offer event organizers an intimate forum to share ideas with one another. As an active leader in the running industry, he continues to advocate for greater safety and security not only for Chicago Event Management clients but also for events around the world. An avid runner and cyclist, Nishi sits on the board of Girls on the Run Chicago and is a committee member at City Garden Pre-School in Chicago's Pilsen neighborhood. He and his wife Dona, and their two daughters, live in Chicago where they are active community members in their Little Italy neighborhood.
Branislav Koniar
Board Member
Race Director: Košice Peace Marathon, Slovakia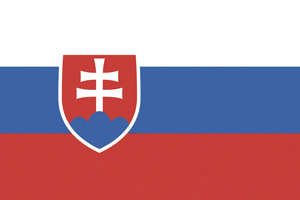 Email: info@kosicemarathon.com

After finishing his studies at Košice Technical University, he worked in engineering organization and later founded the marketing agency Progress Promotion. Brano has been associated with the Košice Marathon, which was founded in 1924, since 1991. A year later, he became its race director and to this day participates in its management and development. He himself completed 18 marathons, including those in New York, Boston, London, Paris and Athens. During his career he also participated in the organization of other important sport events such as the 1997 IAAF World Half Marathon Championships, Academic World Orienteering Championships, Ice Hockey World Championships, WAKO Kickboxing World Championships or ISDE International Six Day Enduro in 2015. He is the author and co-author of several book publications and articles dedicated to the Košice Peace Marathon. For his contribution to the development of the oldest marathon in Europe and other long-term activities, he has been awarded several times, most recently in 2023 with a Medal of the President of the Slovak Republic.
Horst Milde
Museum Coordinator
Email: horst-milde@t-online.de

Horst Milde was a baker by profession, but also a keen runner, and he founded the Berlin Marathon back in 1974. Under his direction it grew from a race of a few hundred, held out in the woods, to an event of 40000 runners which showcases all of Berlin's most prominent landmarks. He handed over the daily management of the Marathon to his son Mark Milde, but is now President of the German Road Races Association. He was an AIMS Board Member from 1999 to 2010. He was instrumental in establishing the AIMS Marathon Museum of Running and continues to coordinate this important facility on behalf of AIMS.
AIMS Ambassadors
Among its 400-strong membership, spread through 100 countries and territories of the world, AIMS has historically benefitted from the close relations it has developed with some of the people who represent its member races. These are people who may never have put themselves forward for elected positions but who have taken a deep interest in the Association and the purposes it serves. AIMS wishes to acknowledge their continuing contribution by recognising their role as "ambassadors".
Rodolfo Eichler
Ambassador
Email: zerod43@gmail.com

Rodolfo Eichler (BRA) has been an IAAF/AIMS "A" measurer since 1985, and was official road events measurer for the Rio Pan American Games 2007, the IAAF Rio Half Marathon World Championship 2008, and the South American Area Championships courses (Asunción, Caracas, Santiago and Medellin). He has also worked as an IAAF ICRO at the IAAF World Road Running Championship in Debrecen (HUN) in 2006 and the Rio de Janeiro and Birmingham World Half Marathon Championship in 2008 and 2009. He has conducted IAAF Measurement workshops for CBAT in São Paulo 2005 and Salvador 2007, and in Santiago (CHI) in 2010 and 2013. He has been Technical Delegate for CONSUDATLE in South America Area Championships events and Technical Director for many AIMS Marathon and Half Marathon members in Brazil and South America for the past 8 years.
Henryk Paskal
Ambassador
Email: info@pila.halfmarathon.pl

Henryk Paskal (POL) was a marathon runner with a career best of 2:18:14 in 1978. He won the Warsaw Marathon in 1975. His background was as a physical education teacher (MA) and coach education: M.A. in Physical Education, major in teacher and coach. He has since served as a member of the Polish Athletic Federation (1992–2000) and on its Cross-Country and Road Races Committee as vice-chairman (1988–91) and as Chairman (1992–2000). He was vice-president of the Polish Running Association from 1995-2005, and has been President since 2006. He has been race director of the Pila Half Marathon since 1991, the race becoming a member of AIMS in 1992. He has actively sought out opportunities for Polish races to exchange ideas and experience with foreign events, and promoted "Sports for all" events to encourage a healthy lifestyle in Poland.
Inna Chernoblavskaya
Ambassador
Email: inna200577@mail.ru

Inna Chernoblavskaya (RUS) is Head of International Department, Promsvyazbank Moscow Marathon. She speaks Russian, English, Spanish and Hebrew fluently. Her area of expertise, in which she has been working for 13 years, is sports management and tourism. In doing so she has engaged closely with government agencies, the Russian Olympic Committee and the Russian Athletic Federation. She managed the reception of the Marathon Flame in Omsk in 2010 and the AIMS Board meeting in Moscow during the 2013 World Championships in Athletics. Her academic qualifications are a BA in Education Systems Administration and an M.Sc. in Mathematics and Informatics.
Khandaker Rajib Hossain
Ambassador
Email: rajib.hossain2017@gmail.com

Khandaker Rajib Hossain (BAN) is the Director of Races at RunBangla International in Dhaka, Bangladesh. Rajib is a passionate marathon and ultra marathon runner who has represented Bangladesh in many international races including the TMBT Malaysia 2019 Ultra Trail Marathon, Nepal Stupa to Stupa Ultra Trail Marathon 2018, Tata Mumbai Marathon 2019/2020 and Ladakh Marathon 2019. As a longtime active member of the BDRunners (the largest online platform-based Bangladesh running community) Rajib has been instrumental in the recent explosive growth in Bangladesh running, including in the creation of several domestic races since 2017. In 2020 Rajib was the race director for the ever first AIMS-certified race in Bangladesh, the CCCL-RUNBANGLA International 10K. Rajib's strengths, founded on his passion for running, are the creation and promotion of races, and inclusively connecting these events to local charities, the expanding running communities and to all runners.
Dejan Nikolić
Ambassador

Dejan Nikolic is the founder of the Belgrade Marathon, which became a member of AIMS in 1990. He was one of the longest-serving AIMS race directors (at 33 years) before he took a step back from the race director's post in 2022. During the 1990s Nikolic led the Belgrade marathon team through unthinkable difficulties, like one of the highest inflations in history, international sanctions and war, during which Belgrade was bombed. More than once the Marathon faced challenges by some authorities attempting to take it over. Nikolic successfully defended the event and kept it going. Dejan Nikolic was a member of the AIMS Board of Directors from 1994 to 2001. He received the "Award of the City of Belgrade" for realisation of an event (Belgrade Marathon) of special importance to the City. The race became the biggest and most important international sporting event in Serbia. Over the last 35 years 1.2 million people have run in events organised by the Belgrade Marathon. These include special events like a children's race within Belgrade Zoo, a women's race, the 'Race through History' at Belgrade Castle, Belgrade Halfmarathon and a night race at Belgrade Airport. Nikolic has also been an Honorary lifetime member of New York Road Runners since 1990, having received his membership card personally from Fred Lebow.
Honorary members
Hiroaki Chosa
President Emeritus

AIMS has developed into a trustworthy partner for IAAF in the international athletics movement largely through the leadership shown by Hiroaki Chosa. AIMS benefited from direct access to decision makers in the international athletics movement through Mr. Chosa's expertise and experience. His experience is varied: through athletes he trained in his national association; through his position as Race-Director of the renowned Fukuoka Marathon; and through his membership of the IAAF Road-Running Commission. It is also thanks to Mr. Chosa that AIMS had contact with Japanese sponsors, which helped the association to become financially independent. This in turn allowed AIMS to carry out several worldwide initiatives.
Carlos Moya
Honorary Vice President

Carlos Moya is one of Portugal's most successful businessmen and sports promotion and events specialists. He was awarded the 'Order of Saint James of the Sword' by the Portuguese Government, one of the highest accolades a Portuguese citizen can receive. He also received the prestigious City of Lisbon Oeiras Rio Janeiro Sports Award and was appointed State Sports High Counsellor. Carlos was formerly an elected government minister in Portugal and is much respected for his work in football as a former Vice President of the Benfica Football Club (European Cup Winners in 1961 & 1962) and Chairman of the Benfica Foundation that supports communities throughout Portugal and around the world helping those in need. Known as the 'marathon man' in Portugal Carlos organises Portugal's finest distance races such as the 'Rock and Roll Meia Maratona de Lisboa',a race that has seen many records including the current World Half Marathon along with that at 20km and wheelchair racing of the highest quality.